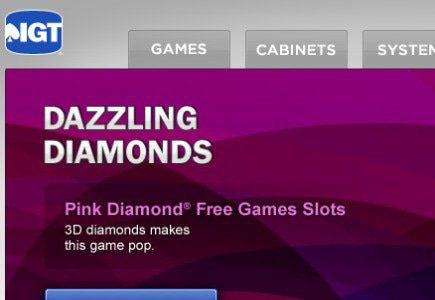 Vandemore goes from Disney to the gambling industry
An announcement came this week from International Game Technology CEO Patti S. Hart that the company has appointed John Vandemore as chief financial officer and treasurer, effective February 13, 2012.
Prior to this, Vandemore worked in the same position at The Walt Disney Company's Imagineering dept, where he was in charge of monitoring multi-billion dollar investments in global theme park, resort, and cruise line development projects.
In his new position, Vandemore will replace Pat Cavanaugh, who served as IGT's CFO and Treasurer for the past 3 years. According to Hart, "We would like to thank Pat for his years of dedication to IGT and for his support as we managed IGT through a significant amount of change. We wish him well in his future endeavors."
He also added: "We are pleased to be adding John's financial experience, strategic leadership and energy to IGT. [He] brings an impressive background in global financial planning and operational excellence that will benefit all of IGT's stakeholders."
As for Vandemore's duties within IGT, he will be directly responsible for overseeing its internal and external financial reporting, leading the company's global financial planning and analysis, and managing all worldwide finance operations such as investor relations, tax, accounting, treasury, credit, and audit.