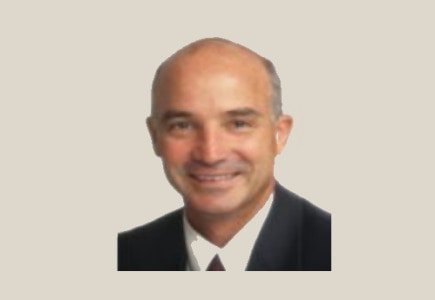 Beveridge one of top regulatory executives
A report arrived this week that eCOGRA CEO Andrew Beveridge, has seen his name among the nine executives who made it to the legal and regulatory section of this year's Hot 50 list published by the business publication Gaming Intelligence.
The list, which presents "the most talented, innovative and inspired people working in online gambling" was compiled by the judging panel composed of Warwick Bartlett of Global Betting & Gaming Consultants; Andrew Bulloss, head of betting and gaming practice at Odgers Berndtson; Mark Davies, chief executive at Camberton reputation management; Morgan Stanley executive director Vaughan Lewis; EGBA general secretary Sigrid Ligné; Gaming Intelligence managing editor Bobby Mamudi and financial analyst Dawid Myslinski.
It has been specified by Mamudi that the publishing of the Hot 50 list aims at recognizing the achievements of "industry executives who are shaping the future." Some of the names on the list include industry veterans such as Denise and John Coates of Bet365, Isai Scheinberg of PokerStars, etc.
As for the legal and regulatory section, apart from Beveridge, there are:
- Juan Carlos Alfonso, deputy director general, National Gaming Commission Spain
- Martin Cruddace, chief legal and regulatory officer, Betfair
- Clive Hawkswood, CEO of the Remote Gambling Association
- Jeff Ifrah, a US lawyer involved in the Full Tilt Poker issues in America
- Francesco Rodano, head of remote gaming at Italian regulator AAMS
- Birgitte Sand, director of the new Danish Gambling Authority
- Paul Telford, general counsel for PokerStars, and
- Jenny Williams, chief executive of the UK Gambling Commission.
About Beveridge's nomination, it is said:
"As CEO of eCOGRA since 2003, Andrew Beveridge has had a considerable influence on responsible gaming. But it is his handling of the process that developed the CEN (European Committee for Standardisation) Agreement for Responsible Remote Gambling that wins him a place in the Hot 50. The process began facing pretty fierce opposition but in his role as chairman, Beveridge assuaged doubts and balanced hundreds of different viewpoints to produce an agreement that has been widely accepted by the industry. It is now being used as a template for good practice to win over sceptical and protectionist governments."
In his comment on his placement on the list, Beveridge expressed honor that he is in such respected company "as the industry matures and moves increasingly toward national regulation in many countries, with the benefits to players that this brings."