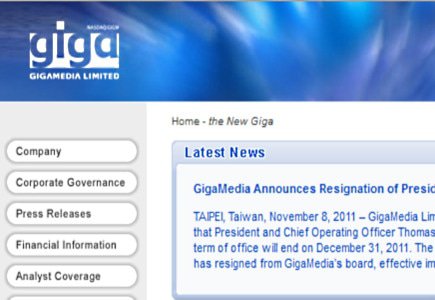 Board claims the strategy is gaining momentum
The latest news from GigaMedia Limited, the online gaming software and services provider who develops and operates online games in Asia and retains a 40 percent equity interest in Mangas Everest ("Everest Gaming"), involve news that the company has regained its NASDAQ Stock Market minimum bid price listing requirements, so it is able to maintain its listing.
It seems like the company's turnaround strategy, employed after the weak results in the last fiscal report, has been working. In addition, the company announced that it plans to focus on mobile and social gaming.
According to the company's new CEO John Stringer, the management's plans, which include clear objectives, effective cash management, maintaining the NASDAQ listing and executing a new strategic growth plan, have been moving forward. He also specified that the company is currently in the process of merging its Hong Kong offices.
Still, the company's headquarters will remain in Taipei, Taiwan.