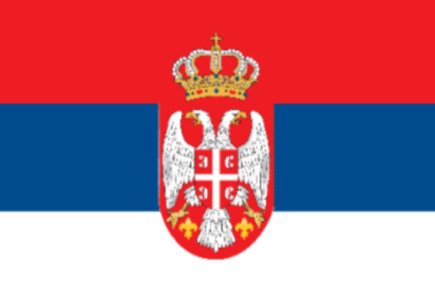 ISPs ordered to block all the blacklisted operators
A controversial move has been made this week by the Serbian government, which introduced an online gambling licensing regime late last year. Namely, the Serbian Gaming Board has sent a directive to all major ISPs, demanding them to block 70 blacklisted, unlicensed sites.
The list includes some of the top online gambling websites, such as Betfair, Bwin, Bet365, Mybet, Skybet, 888, William Hill, Bet-at-home and Ladbrokes. And if the illegal operations continue, the Board said it would seek the cooperation of other regulators.
So far, no response has arrived from the ISPs, which are still consulting with their lawyers. However, an opinion that stood out was that of a director of "INet" and a former president of Association of Internet Providers, Vojislav Rodic, who stated that such directives are obligatory to obey only if approved by the judiciary.
To make things more confusing for the ISPs, the new licensing measure which met a significant amount of resistance back in November when it was introduced, seems to need some fine-tuning, as its present form lacks legislative precision; it currently allows only the national lottery to operate an online gaming site and issue licenses.
According to Aleksandar Vulović, a director of the Serbian Gaming Board, who tried to explain this controversial move, "We had to prevent access to illegal gambling in order to have a regulated market. Players who operate within the law and from within the state can reap benefits.
"Currently the provision of games of chance via the internet is one of the most profitable industries and it is estimated that the revenue will double by 2013. It is simply wrong and no longer legal, that the state does not collect a penny of the millions circulating within this industry".
One of the major supporters of the new bill, a trade association representing Serbian gaming operators, land based casinos, slot machine and gambling equipment manufacturers, JAKTA, announced in its president Mirjana Acimovic's statement that the association had conducted careful research at the time and then presented compelling evidence for legalisation to the country's politicians. It was the association that suggested the new online gambling licenses should be issued for a period up to 10 years.