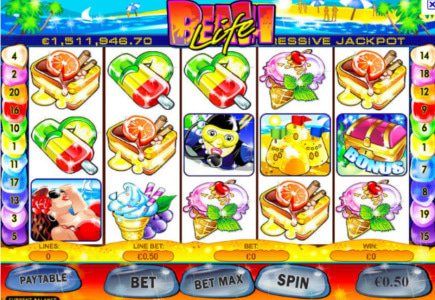 Lucky punter places GBP1 and wins a GBP5.1 million jackpot
A massive win has been reported by Betfred Casino on its Beach Life Slot – the win that was hit by its punter who was playing on a mere GBP1 bet and hit a huge GBP5.1 million!
Apparently, the player saw an ad about Betfred Casino and started playing King Kong slot, where they won £250 from £1 spins. After that, they turned to Beach Life where they hit the life-changing prize after only six spins, which made them the biggest winner in the UK of an online progressive jackpot and the third biggest-ever worldwide!
The win triggered a comment from Betfred founder Fred Done, who said: "As a bookmaker I get a real thrill out of turning somebody into a multi-millionaire at the click of a mouse. The jackpot has been growing for a while now and we were all hoping that it would be one of our customers that won this life-changing jackpot. It just goes to show that it's always worth trying your luck!"
However, things never seem to slow down at Betfred, which is currently offering progressive jackpots totalling GBP2 million and GBP838 000 in the famous Gold Rally jackpot slot.