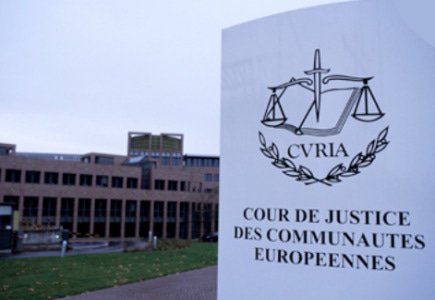 National regulators must not discriminate foreign companies, says the ruling
The latest news from the European Court of Justice's preliminary ruling in the joint cases Costa and Cifone on access to Italian gambling licenses by European operators, involve reports that, once again, the court has ruled that regulated markets must operate in a transparent and fair way, providing equal possibilities to foreign companies trying to enter them from other EU nations
The court also warned that the EU law prohibits national legislation to protect the market position of incumbents and that a national restriction is justifiable only if it does "not have as a true objective the protection of the market positions of the existing operators".
It is also said in the ruling that "The very fact that existing operators have been able to start up several years earlier than the operators unlawfully excluded confers on them an unfair competitive advantage [which] constitutes a new breach of Articles 43 EC and 49 EC and of the principle of equal treatment.
"The objective of ensuring continuity, financial stability or a proper return on past investments for operators cannot be accepted as overriding reasons in the public interest" it added, also noting that in cases where nations justify restrictions on grounds of reducing gaming opportunities and combating criminality this cannot stand where the Member States "has long been marked by a policy of expanding activity with the aim of increasing tax revenue."
This decision represents a serious blow to Italian regulators, as the court found that the Italian gambling legislation is not consistent when it claims that its objectives are to protect consumers from gambling addiction and limit gambling activity in Italy. On the contrary, the court opined that the Italian legislation merely aims at protecting incumbents and increasing tax revenues, a goal that cannot serve to justify violations of EU law.
According to Sigrid Ligné, Secretary General of the European Gaming and Betting Association, "This very positive ruling confirms that national legislation that opens up and regulates the gambling market may not discriminate against new operators but must guarantee fair market access.
"The Court has made particularly clear the 'red lines' that Member States must observe when they regulate gambling; it is high time for the European Commission to enforce the consistent case law of the CJEU and pursue complaints and infringements procedures accordingly "
It has been added by Stanleybet, a company that claims this ruling recognizes for the third time that Stanleybet was discriminated by the Italian licensing system:
"Stanleybet has received from the CJEU a definitive recognition of its right to enter the Italian market under conditions of equality and fairness vis-a-vis the other national operators."
In addition, David Purvis, CEO of Stanleybet, said: "This ruling confirms once again that Stanleybet was discriminated against by the Italian Republic. After twelve years of legal battles, this third CJEU ruling must surely put an end to the unlawful distortions, the discrimination and the unjust limitations of the Italian licensing system.
"The European Commission must also take heed from this following its 2010 decision to close the Italian infringement proceedings. The decision of the CJEU indicates that this closure was premature. I hope this is a lesson to be learned and from now on the Commission will not allow political considerations to overtake EU law in other jurisdictions such as France, Greece and Germany."