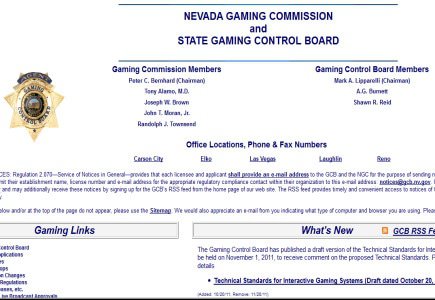 Significant regulatory function assessed by Control Board
In a brief workshop held on Feb. 22, the Nevada Gaming Control Board looked into the implications and rules necessary for the use of private testing agencies in gaming technologies associated with Nevada gambling, including online poker.
The requirements of the Control Board regarding establishing the independence of a testing agency was discussed at the workshop, on which occasion the Board decided to draft its needs more accurately.
It has been underlined by the Board's technology division executive, Jim Barbee, that the Board "retains the right to issue final approvals of license applicants," and that allowing private testing companies to be part of the process will not exclude the Nevada regulator from conducting field trials as and when thought necessary.
It has also been added that the first private testing lab may easily be accredited by mid-year 2012, and that the Board will submit its proposals to the Nevada Gaming Commission in the near future.