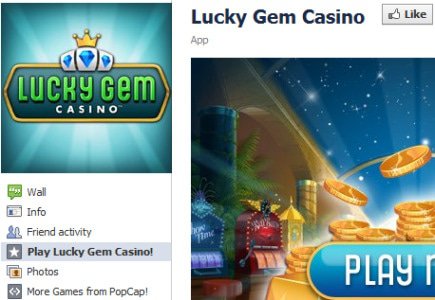 Is this a new social casino in the making?
A new product has been debuted by social game developer PopCap Games, acquired by Electronic Arts last year – its first casino-style games suite on Facebook, titled "Lucky Gem Casino".
The new product comes with seven luck-based free-to-play slots that introduce "PopCap characters" from Bejeweled, Bookworm, Chuzzle and Zuma. It enables Facebook users to play alone or with friends, compare winnings, chat, share game content and play mini-games with their virtual currency balances.
In a comment on the innovation, Dennis Ryan, vice president publishing at PopCap said: "Casino-themed social games are one of the fastest growing genres on Facebook. The strength of PopCap's game brands and the quality of the Lucky Gem product combined with our experience in luck-based games outside of Facebook means we are perfectly positioned to deliver the ultimate online free casino game experience – PopCap style."