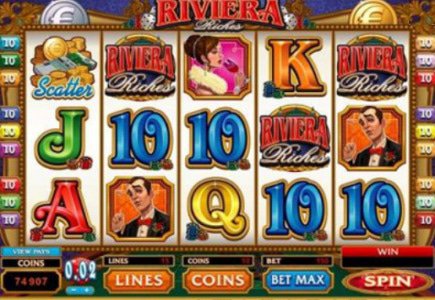 Big progressive jackpot hit by an Aussie punter
A report of another big win came this week when an Aussie online player GD hit the Riviera Riches progressive jackpot at Golden Riviera Casino, winning A$130,543.
The interesting thing about this player is that she first started on February 11 when she won A$29,264, and then boosted the prize to the massive A$130,543 on February 19, when she hit another major jackpot.
In a comment on her big win, GD told the casino: "Oh my word! I cannot believe putting AU$85.00 into my account has turned into so much - I am never this lucky.
"I was playing Riviera Riches and kept persevering. My money would go up and down, up and down. When I reached the thousands, I thought I would try max bet. I just couldn't believe it when free spins came up and then the bonus round. My eyes lit up knowing that this amount is going to help so much. This money will help out so much paying the mortgage and bills. Now I will be able to stress less."
It has been added by the casino manager, Emily Alessi: "It could happen to anyone, and it has happened to G. D. It is fantastic that these wins happened on our featured game, too."