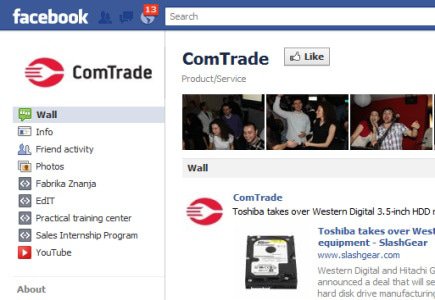 Blackjack, a new product, launched for the popular social network
Running off its remote game server and i-gaming platform, ComTrade has launched a brand new product, Facebook Blackjack, to be played on the favourite social networking site.
The new product is a "play for free" choice with player acquisition in mind, and with the overall objective of the game being the players' progression to the Live Games Blackjack solution on Palaces (Palaces Live Casino) also provided by ComTrade. The game lobby is designed with familiar sharing features that players usually expect from social games on Facebook.
Facebook Blackjack offers an active backend system that allows for an easy integration process, also enabling an operator to create more engaging environment and drive both brand loyalty and cross promotional activity.
As Oliver Lynch, ComTrade managing director for operations in the UK and Ireland, said: "Our Facebook Blackjack solution will be used by our clients as a key tool to drive player acquisition or retention. It will allow operators to create engaging relationships with their players, driving brand loyalty among land based players and creating new communities."