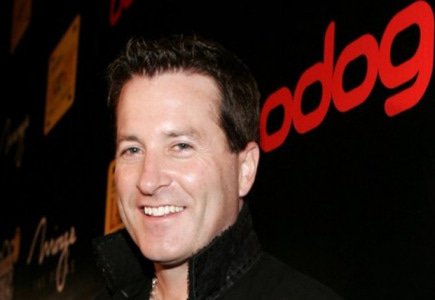 Ayre and three other Canadians indicted
After the seizure of Bodog's defunct .com site, a report came from the US that a federal grand jury in Baltimore Maryland has indicted Bodog Entertainment Group along with four Canadians connected to it – one of which is Bodog Brand founder Calvin Ayre, and the other three were identified as James Philip, David Ferguson and Derrick Maloney.
The federal indictment comprises two charges: conducting an illegal gambling business from June 2006 to January 2012, and money laundering conspiracy over the same period. According to the federal prosecutors, the group conspired to pay over $100 Million in sports gambling winnings by bank wire and checks through payment processors located within the United States and spent $42 million of dollars through an unnamed media company to advertise directly to US punters.
It appears that the federal authorities had undercover agents register at Bodog's .com site from a computer in the State of Maryland, deposit money through an ewallet, gamble on sports and cash out their winnings via check or Western Union withdrawal.
In addition, more info was obtained from a former employee during July 2010, when they named the top directors and explained how the group allegedly operated.
Regarding the indictments, Calvin Ayre, who remains out of the US, stated: "I see this as abuse of the US criminal justice system for the commercial gain of large US corporations. It is clear that the online gaming industry is legal under international law and in the case of these documents is it also clear that the rule of law was not allowed to slow down a rush to try to win the war of public opinion.
"These documents were filed with Forbes magazine before they were filed anywhere else and were drafted with the consumption of the media as a primary objective. We will all look at this and discuss the future with our advisors, but it will not stop my many business interests globally that are unrelated to anything in the US and it will not stop my many charity projects through my foundation. You can also follow this story here on the number one global online gaming news and entertainment site and the only site I will be doing interviews with for the next while…CalvinAyre."
However, such optimism was not expressed by his co-indictee, Canadian citizen Ryan Lang, who pleaded guilty to conspiracy charges in a Manhattan federal court on Feb. 28.
It appears that he confessed he served as a middleman, helping the poker companies arrange to circumvent U.S. laws meant to prevent banks from processing online gambling proceeds from 2007 to the middle of 2010.
He also stated in his plea that he operated from Canada, helping financial brokers who made false statements to the banks to trick them into processing payments, and on the occasion, he expressed contrition for his involvement and conduct.
For the crime, he could face up to 30 years of prison.