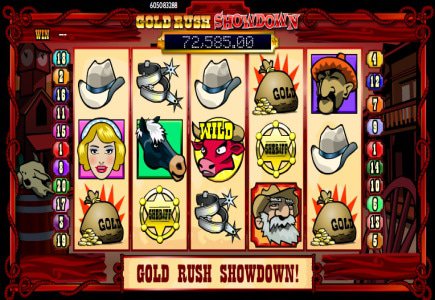 Euro 173 872 paid in total by the Gold Rush Showdown video slot
It was two times luck in one week for players at 888 Casino who tried their luck with the Gold Rush Showdown video slot.
Namely, the slot's jackpot was hit twice during the week, paying out a combined jackpot of Euro 173 872 to a Swedish player, Peter A. who won Euro 130 590 on 18 February and Chris P. from Cyprus who won Euro 43 282 on 21 February. They both won on a GBP10 bet.
According to Peter A., "It was a huge shock. When it first came up I thought that I had only won Euro 13,000 but then I noticed it had a comma and three zeros behind, and thought this can't be right! My heart started pounding really fast. I can't really explain the feeling, but I was in total shock. I actually logged out and shut down my computer! After 30 minutes I logged back in again and could see the figures were correct, and I had won Euro 130,000! Actually, it still hasn't really sunk in."