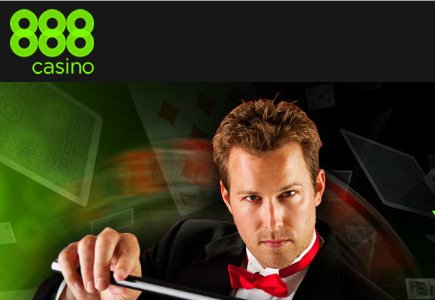 Latest upgrade features extensive revamp with a completely new look
888Casino has been re-launched following a broad revamp personalized for the player as a major priority.
A company spokesman claimed 888Casino is the only online casino that allows players to create the lobby of their own choice and to implement shortcuts to favourite games.The intuitive design features adapt to each individual player, with recently played games automatically saved, giving quick access for future action. Players can also add games to their favourites by a simple drag-and-drop move or by clicking the designated button under the game.
"Our new 888casino provides players with all the cutting edge features necessary to enjoy brilliantly simple and realistic online casino at every level, adding to high quality experience that players have come to expect from our software," said Erez Sadan, vice president, B2C Casino at 888.
According to Sadan, the latest web and design technology makes the new 888casino software simpler and faster: the software provides a smooth transition from easy tab-based navigation to opening multiple games in parallel,which now includes a higher screen resolution allowing vibrant graphics with clear wide and HD screen viewing.
Additionally, players can filter only the games they want to play, and new scrolling and filtering options make it easy to find games or, by clicking the filtering link, to view only the games of interest. Multiple game views allow players to customize their view by selecting the icon view or the grid view, with preferences saved for future logins.