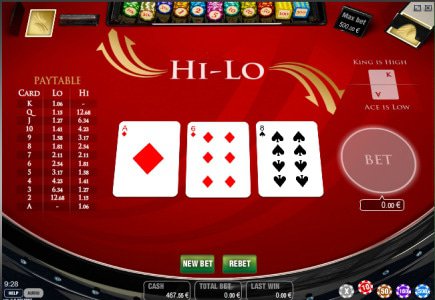 New card game hits the market
A new game has been released by World Match this week, "Hi-Low 3 Cards", which involves choosing one of three cards and guessing whether the next card will be higher or lower.
The game also involves a host of features, such as Switch which allows players to replace all cards with new ones and Re-Bet, where the player can automatically rebet the last wagered amount.
The game comes in a standard version, Hi-Lo 3 cards Pro and Hi-Lo 3 cards Privee, all three differing in the minimum and maximum bet limits, which will be set by the Licensee.