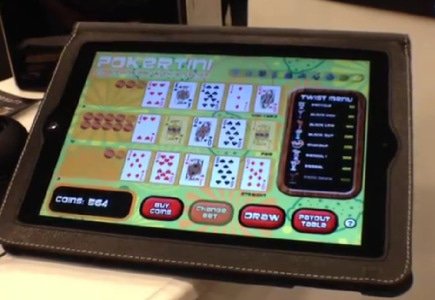 iOS app involves interesting strategy challenges
A new product released by a games developer Smappsoft is 'Pokertini - video poker with a twist,' an application that comes in iOS format from the iTunes store, and allows players to simultaneously play three independent video poker hands, and arrange their simulated bets to maximize payoffs on favored hands.
Furthermore, the app provides strategic twists that allow for manipulation of cards to improve hands and the odds of winning. In addition, players earn badges throughout their progress and unlock over a dozen new twists.
According to the company's chief engineer, Mark Rubin, "Video Poker is classic game played in every casino. With Pokertini: Video Poker With A Twist, we have taken the game in an exciting new direction that should make it both fun for new players, and challenging for experts."
The features in the app game include:
* Players' ability to strategically arrange bets across three independent video poker hands
* Dynamic simulated betting system - from 3 coins to 15,000 coins a hand.
* Bonus rounds
* Challenging Twists to unlock and Badges to earn
* Optional music and sharp graphics
* Game Centre leader boards