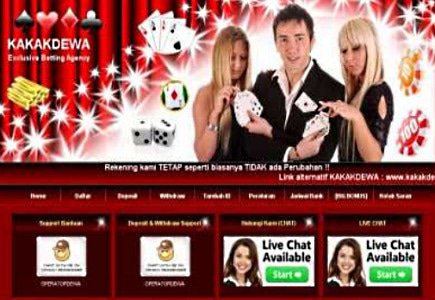 Online gambling ring broken
After a tip off by local residents, an online gambling ring was busted by police in Jakarta, which claimed that the ring operated a site named Kakakdewa.
On the occasion, the authorities brought in six men involved in the operation. However, the business owner, identified as RH, is still searched for.
According to the police spokesman, Sr. Comr. Rikwanto, "We have deployed a team to pursue RH, who according to preliminary investigations, has fled to China."
He also specified that the arrested men are at the Jakarta Police detainment center, where they have been held for further questioning.