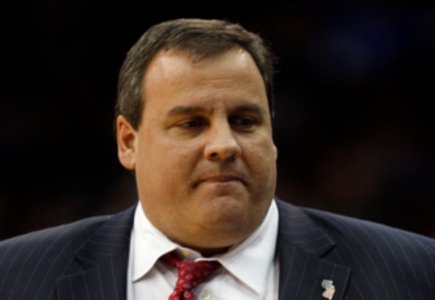 New Lesniiak bill passed by the state Senate committee despite horse racing operators' opposition
Yet again New Jersey came back into focus this week when a state Senate committee advanced a new online gambling legalization bill introduced by who else but Senator Ray Lesniak. The measure was progressed despite opposition from the horse racing industry that included the threat of legal action.
Lesniak and his fellow Democrat Senator Jim Whelan joined in attempt to legalize online gambling in New Jersey and agreed to delete elements of the bill benefiting horse racing in order to gain the approval of Gov. Chris Christie's, who reportedly wants any benefits to go to the struggling Atlantic City land casinos.
Lobbyist Barbara DeMarco said the deletions outraged horse racing industry and warned that the change could lead to a lawsuit challenging the constitutionality of expanded gambling in the state, claiming that Freehold Raceway and Atlantic City Race Course officials will deny their support.
Meadowlands Racetrack and the Standardbred Breeders and Owners Association of New Jersey representatives also stated that they are against the bill. Tom Luchento, president of the horsemen's group, said: "We believe it will draw from existing wagering pools."
Sen. Whelan said any delay in passing the bill could be costly in New Jersey's bid to have first-in-the nation online poker and other internet gaming: "I feel like I'm being blackmailed. I'm open to discussion but I don't like a gun being put to my head and being told, 'You will do this or else we will blow this whole thing up.'"
Governor Christie confirmed that members of his administration are "in constant meetings" with lawmakers on the proposal, though he claimed he had not yet been briefed on progress: "I have great personal interest in it and want to see what they're working on and hope we get to a point where we can overcome some of the concerns that I had when the bill was passed [in 2011] before when I issued a conditional veto. We're in constant meetings. We had a great meeting with Sen. Lesniak last week. He's working hard with us."
The Senate Government and Wagering Committee passed the bill in a 3-0 vote with two abstentions, despite the warning that came from the horse racing industry.
The problem with the Legislature's decision going to a referendum of New Jersey residents has surfaced again, though they were supportive on the acceptability of online sportsbetting.
According to assemblyman John Burzichelli, vice chairman of the Regulatory Oversight and Gaming Committee, the need for a referendum was under consideration: "We want to establish a clear legislative record to see if we need to go to the voters."
And bearing in mind the state Constitution, it is obvious that no gambling can be conducted outside of Atlantic City except betting on horse racing and buying lottery tickets.