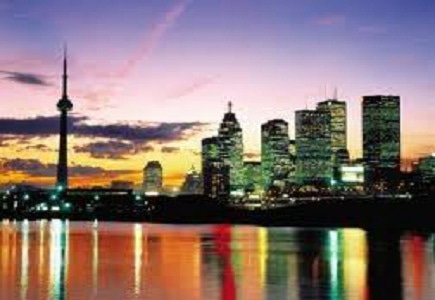 Province could benefit from up to Cdn$1.3 billion a year
At a press conference on March 12, Ontario provincial officials discussed internet gambling and their ambitious plans to expand both online and land gambling in a six year plan that could bring as much as Cdn$ 1.3 million in provincial tax revenues.
According to Dwight Duncan, the provincial Finance Minister, a "socially responsible and secure internet gaming site" run by Ontario Lottery and Gaming will be online by 2013. He apparently believes the site will help counter money lost to increased competition through offshore internet gambling sites.
It has been added by Ontario Lottery and Gaming chairman Paul Godfrey that changes to provincial laws will enable Ontario residents to buy lottery tickets online and at their local Wal-Mart and play the odds at a new Toronto-area land casino.
He also stated that the government may be shutting down or relocating "underperforming" land gaming facilities and in return open new ones closer to potential customers, thus expanding expand slots beyond racetracks.
As for the revenue-sharing agreement with racetracks that gives them a cut of the land casino slot profits in the amount of Cdn$ 345 million a year, a warning has already arrived from the horseracing industry that this move will see thousands of people out of work. However, according to Godfrey, modernization of gambling is essential for Ontario, as offshore internet gaming websites and plummeting U.S. traffic are affecting OLG's revenues - Cdn$2 billion of which goes to the province each year.
Godfrey also said that the new measures will bring in an extra $4.6 billion over six years, create 2,300 new jobs in the gaming industry and another 4,000 service industry jobs at hotels, restaurants, entertainment and retail industries.
As Minister Duncan put it: "It's about jobs, and it's about updating a Crown corporation that - as we pointed out - has a strategy that was designed in the early 1990s in a very, very different world."
In terms of private sector involvement, the OLG plans to expand it by having private operators run all its facilities, take over the remaining 4,000 gaming employees who still work for OLG and finance its expansion from 27 facilities to 29 by 2017-18.
Godfrey concluded saying that the assistance of private sector would be sought for the new land casino in the Greater Toronto Area and perhaps in Ottawa.