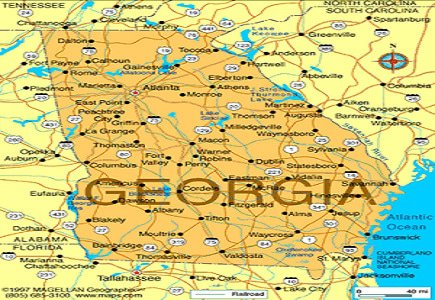 Seven long-distance calling card stores targeted by Decatur police
Seven long-distance calling card stores were raided this week by police in Decatur, Georgia. According to prosecutors, they served as fronts for illegal Internet gambling cafes.
It has been specified that the owner of Big Dawg Calling Cards, James Kokott, was arrested on racketeering charges presented in a DeKalb County indictment which accuses him and two managers, James A. Clemmons and his wife Marilyn Clemmons of setting up the business to cover for illegal online gambling.
It has been specified by Nicole Marchand, DeKalb County chief assistant district attorney that "The amount of money that was funneled through this operation was definitely astounding."
The indictment also alleges that Big Dawg Calling Cards operated seven cafes that were part of a sweepstakes operation associated with the long-distance calling cards they sold. It appears that they told the customers they had to play the sweepstakes to buy the cards, so customers would put money on the cards to use in gambling machines and would gain winnings to redeem for cash.
"Governor Deal directed the GBI to start investigations into Internet cafes to try to get a handle on it before it got out of control. As part of the investigations, they would send an undercover agent into the locations and play the games," Georgia Bureau of Investigation spokesman John Bankhead added.
In conclusion, the authorities said that they have searched the seven cafes and Kokott's home, but that the main database of his businesses is located outside of Georgia.