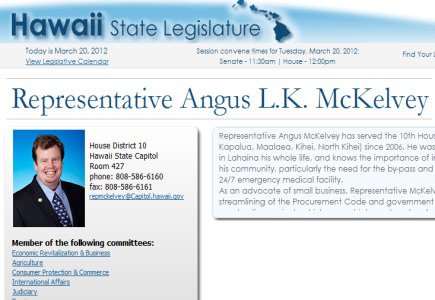 The proposal runs out of time
Back in January, the US state of Hawaii renewed its online gambling legalization initiative, but as it appears, in vain. Its attempt to get a related bill through the state Legislature ran out of time in a busy session.
According to one of the bill's supporters, Rep. Angus L.K. McKelvey, who confirmed the failure of the bill, it may be possible to again introduce the bill at some future stage. At present, he said, it has to be regarded as dead; this leaves Hawaii as one of the only two US states where there is no legal gambling at all.
It has been reported in the media that "...the issue of legalized gambling in Hawaii has been studied and considered numerous times since statehood. More than 150 attempts at legalizing gambling have came and went over the past 30 years. The last crack at online poker failed in April 2011."