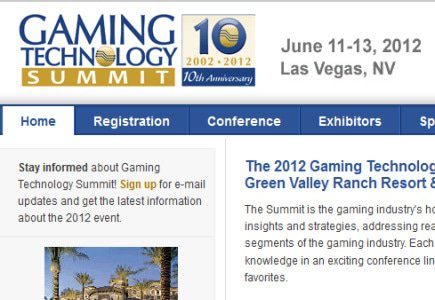 Key Nevada conference to take place from June 11-13
The 10th annual Gaming Technology Summit, which will be held at the Green Valley Ranch Resort, Spa and Casino in Nevada from June 11-13, will focus on the interactive worlds of mobile, Internet and social media and their fundamental impact on the casino industry, it was announced this week.
A big number of land gambling companies expressed interest in the conference which will involve topics, whose focus will be how to integrate new technologies with back-end investments and promote a unified view of customer behaviors.
The interactive topics include:
* Slot Manufacturers, the Internet and Interactive Gaming
* eGaming
* Trends in Facebook and Social Media for the casino
* Mobile Apps - The Next Generation
* Internet Gaming Update
* Mobile Technology
It has been specified that the two-day conference will involve 25 sessions and workshops, with three keynote addresses, including an opening speech from Ramesh Srinivasan, president and chief operating officer, Bally Technologies, who deliver an address, entitled "Gaming Technology, the Next 10 Years" – referring to the 10th anniversary of the conference.