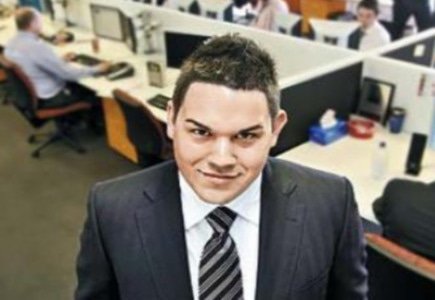 Aussie entrepreneur to come out of hiding
A report arrived this week that former Aussie e-processing entrepreneur, who turned state witness and informant, Daniel Tzvetkoff, will resurface next month to testify in the April 9 New York trial of his former business partner, Chad Elie, and a Utah banker, John Campos, charged with nine and six offences respectively.
Tzvetkoff (29) previously achieved a deal with prosecutors, following his arrest at a Las Vegas conference in 2009 for processing online gambling transactions, money laundering and bank fraud; therefore he was turned into an important and protected state witness and informant for the US government in its prosecution of the world's largest online poker companies: PokerStars, Full Tilt Poker and the Cereus Network.
Allegedly, as a part of the deal, he has handed more than 90,000 documents, including confidential emails, over to US investigators.
However, a complaint arrived this week from Elie's lawyers that, on the eve of the trial, prosecutors dumped a "mountain of documents" on them, including Tzvetkoff's emails.
It has been stated in the court filing from Elie's lawyers, Barry Berke and Dani James: "For example, although the government had previously produced emails for Daniel Tzvetkoff, one of the government's main witnesses in this case, the material we recently received revealed that Mr Tzvetkoff had deleted his emails from the Intabill server, which had previously been made available to the defence, and that the Tzvetkoff emails that were included in prior productions were therefore ones that Mr Tzvetkoff had cherry-picked for the government.
"Only after we pointed this out to the government did we receive a full set of Mr Tzvetkoff's materials, which included more than 90,000 documents and which we were able to access for the first time only yesterday."
It is widely believed that Tzvetkoff's assistance to US authorities brought about Black Friday on April 15 2011.