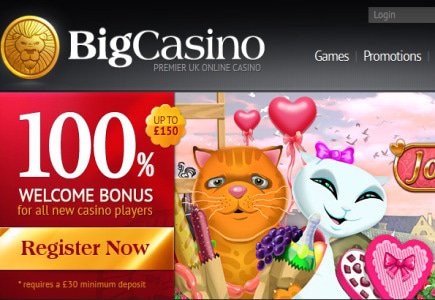 Big Casino closes, leaving players without explanation for six days
Towards the end of last week, reports arrived from online players at Big Casino, a Viaden-powered operation licensed on the Isle of Man that something's wrong with the depositing facility on the website, but that all other services appear to be working.
On that occasion, the players were assured by Support that the fault is a technical glitch and that it is being attended to. However, after two days of no change, players started complaining on various message boards, which triggered a response from a company spokesman who suggested that the problem was more a management decision, that the issue is of a "restructuring" nature, and that resides with Viaden rather than the casino.
No official announcement was made by the management at that time, only a message boards post advised: "...there are going to be some major changes in the company: structure, ownership, etc. BigCasino won't be restructured. All changes will affect only Viaden. Players' money are in safe (sic)."
Six days after the first notices that something's wrong, players started reporting that they have received email notifications from the casino, which contained a short notice of the following type:
"This is to inform you that BigCasino.co.uk is ceasing operations on 1 April, 2012.
"You have positive outstanding balance on your account, however it's not sufficient to meet the minimum withdrawal requirements. You can wager this money till 1 April, 2012, and in case of a win you can withdraw the money via one of the available methods.
"If you have any questions or need assistance withdrawing your funds, don't hesitate to contact our support team at support@bigcasino.co.uk
"If you have any active bonuses, the bonus money will be cancelled automatically and all the wagering requirements will be nulled so that you can withdraw your funds immediately."
So far it has been announced that others impacted by the closure, mostly affiliates, will be taken care of, and that all affiliates who earned commission in March will be paid within the next 7 days.
In addition, a Viaden spokesman assured the public that if BigCasino is re-opened under a different name brand with the existing player database, the referring affiliates will be compensated.
Currently, the reasons behind the closure of the Big Casino are not known. The only thing heard at the moment is a lot of criticism of the way the company handled the shutdown, leaving players in the dark.