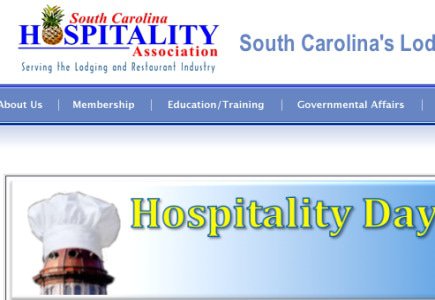 Woman steals and spends almost half a million dollars of company money on online gambling
This week's news from South Carolina involve reports of a tragedy in which the S.C. Hospitality Association CEO Tom Sponseller killed himself over his accountant's theft of company funds which she later on spent on internet gambling.
Ten days since he was reported missing, Sponseller's body was discovered in a storage room off an underground parking area. He also left a letter naming Rachel Duncan, the Association's former director of finance and membership records as the person responsible for stealing a large sum of money from the trade body, adding that he felt ashamed and disappointed that the theft had occurred on his watch, and that Duncan had transferred over $300,000 of the trade association's money through her personal checking account to offshore accounts from which she paid for her online gambling activities.
It appears that Duncan confessed her crime to him, which utterly shocked him as he had trusted her for 11 years and had never suspected that she was a gambler, let alone a thief.
So far, no comment has arrived from Duncan and her attorney, but it has been revealed by the U.S. Secret Service that Duncan, although not charged, is targeted by an investigation which may or may not concern online gambling.
When approached for comment, Bill Nettles, the U.S. Attorney for South Carolina, only said: "This is an ongoing investigation."
After a sum of $480,000 was reported missing from the financial records of the S.C. Hospitality Association, a trade group that represents the state's hotels and restaurants, in the period between 2009 and 2012, the auditors established that it was Duncan who had taken the money.
According to the Association officials, while there is no "direct evidence" that Sponseller took any of the money, he should have known it had gone missing.
In his letter, discovered when Hospitality Association employees opened his locked desk drawer while the search for their chief executive continued, Sponseller wrote that Duncan also told him law enforcement officials had visited her two weeks earlier to confront her with their accusations: "Rachel has told me she is going to cooperate in any way to minimize or avoid jail.
"She also led me to believe (there) might be a chance to recover some of her gambling funds from the online casino where she played," he wrote, adding that insurance policies could be found in Duncan's office that would cover some of the Hospitality Association's losses, but sadly enough, according to the Association officials, those policies would cover about $20,000, less than 5 percent of what has been reported missing.