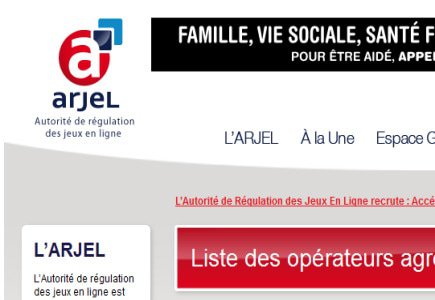 ARJEL talks about an understanding between France, Italy, Spain and Britain
In this week's news appeared reports that French online gambling regulator and president of ARJEL, Jean-Francois Vilotte, revealed that a memorandum of understanding may soon be inked by his organization, Italian regulator AAMS, British counterpart the UK Gambling Commission and Spain's National Gambling Commission.
It appears that the proposal is being studied by the UK Gambling Commission, from which no comment has arrived so far.
The details of the MOU are not known at present either, but it is widely believed it could bring about more harmony in the regulatory regimes of Europe's gambling nations, a development which will surely be welcomed by the EU Parliament and the European Commission.