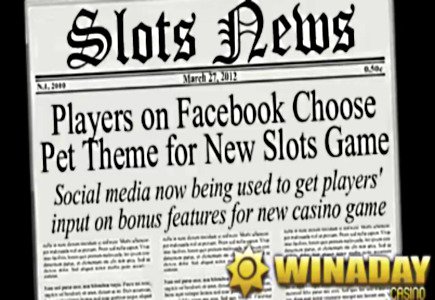 Consultation takes place on Facebook
It has been announced by WinADay Casino this week that it is engaging and consulting players on Facebook on the development of its next online casino game.
The new game is an online slot with a "house pet" theme, for which fans of the online casino's Facebook page voted almost unanimously. In addition, they were since asked to give their opinion on how many pay lines the slot game should have, along with what kind of bonus features should be included.
It has been specified by WinADay manager Michael Hilary: "We're in pretty close touch with many of our regular players and we're always listening to their ideas. Our players have certainly shaped our casino's evolution over the years. Now social media is giving us great new opportunities to interact with players, hear what they think. Our next new game will definitely be created 'by' our players."
The company also said that a third of the Facebook fans who voted cast a vote for an animal-themed game; a similar number was for a movie-themed game, and a high number wanted another classical fruit slot.