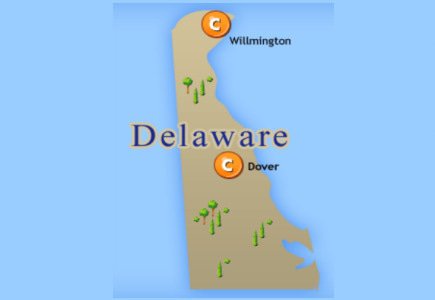 Plan revealed, includes online lottery, casino games and mobile offering
This week, a plan was revealed in the U.S. State of Delaware by its Governor Jack Markell's administration, which includes a number of gambling measures, including some reduction in land casino taxes, replacing this revenue with other gambling modifications that include internet gambling.
It appears that legislators were told by Secretary of Finance Tom Cook that the Administration is looking into the possibility of an online intrastate gambling expansion which would include a range of services, from lottery tickets sales to offering web-based casino games such as slots, blackjack, poker and roulette online, as well as a mobile offering for State residents.
Furthermore, regarding the land-based measures, it has been stated that the proposal also envisages the expansion of the sports lottery to twenty additional sites next fiscal year, a Keno offering in 100 sites throughout the State, enabling tax relief measures for terrestrial casinos.
According to it, three land casinos would be hosting online casino-style games, with oversight by a state computer system. This would bring a decent sum of money, it was estimated, and up to a threshold of $3.75 million would directly fill the State coffers whereas anything over and above would be split between the hosting casinos and the state's horse racing industry.
In conclusion, the proposal states that proceeds from lottery sales, estimated at $900 000 per annum would go to the state.
Regarding the draft proposal, Cook said: "This is like any other business, you have to turn around and move with the times and be able to provide your product in an environment where people can access it."
It has been added by Ed Sutor, chief executive, Dover Downs: "Internet, that's the way of the future. This could be a big plus for the state of Delaware."