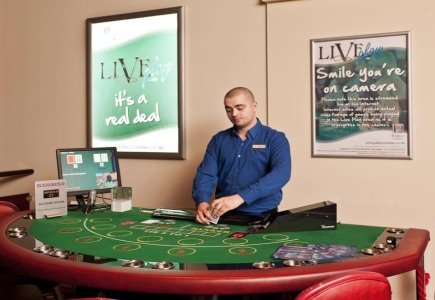 A new stream for VueTec
In addition to its streaming from the Fitzwilliam Casino in Ireland, live dealer casino action provider VueTec has added a new videostreaming location to its portfolio – the Best Western Palace Hotel and Casino on the Isle of Man.
The Isle of Man feed will include another two live Roulette options and a new Baccarat game. The first site to feature the new feed is Dublinbet, which will now be able to offer its players a bigger choice of live tables on which to play.
According to Adrian Brockhouse, director of Hotels and Leisure at the Sefton Group, which owns the Palace, "The live feed coming from the Palace Casino offers online customers the opportunity to play live games coming from a trusted and well regulated gaming environment.
"The Palace Casino Live Play area currently offers 2 Roulette tables plus Punto Banco, and our plans going forward are to offer more tables and games. We are working closely with VueTec Ltd to develop games that will suit both our land-based casino customers and their online live counterparts."