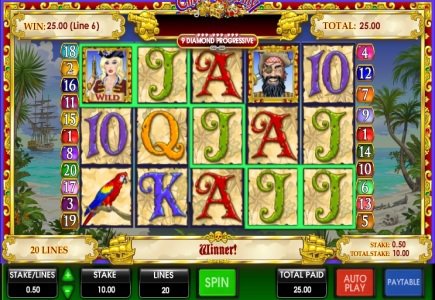 Over GBP500,000 paid by the progressive jackpot
This Easter was a really happy and lucky one for a Middlesbrough woman, identified as "DW", who hit a life-changing progressive jackpot on the Chests of Plenty online slot at Sky Vegas casino.
The GBP 597 697.86 jackpot was reportedly Sky Vegas' largest non-networked jackpot ever. The company specified that over the Easter weekend, a large number of punters were attracted by the jackpot's sum.
In a comment on her win, DW said: "When the amount I had won popped up on screen I started shaking uncontrollably and felt utterly sick. It was late at night but I had to tell someone immediately so I called my partner and woke him up. Neither of us slept a wink that night!"
On behalf of the casino, its spokesperson Robert Parker stated:"Huge congratulations go to our winner on landing the progressive jackpot! It is the largest Sky Vegas specific jackpot we have ever paid out and I'm sure it made a nice Easter surprise."