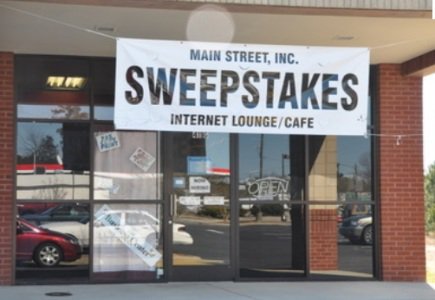 Operators seem to be encouraged by a recent State Appeal Court ruling
Based on the latest reports from the US state of North Carolina, internet cafe sweepstakes are thriving thanks to a recent Appeal Court decision which the owners of such premises claim permits them to continue running their businesses despite the state's intention to crack down on online gambling.
Namely, the ruling passed by State Appeals Court in March this year in a case initiated by two makers of sweepstakes who claimed the state law from 2010, which bans internet cafe sweepstakes that use an "entertaining display" to reveal the results, was unconstitutional, found the law to be too broad and violating the First Amendment.
On the occasion, Judge Ann Marie Calabria stated that the legislation as passed could be construed to ban all video games.
And it is precisely thanks to this decision that gives sweepstakes operators a justification for their activities, although the attorney general's office is appealing to the North Carolina Supreme Court.
At present, it has been reported that the number of such businesses in the state ranges from 700 to 800, and that they generate between $500 million and $1 billion in revenues every year.