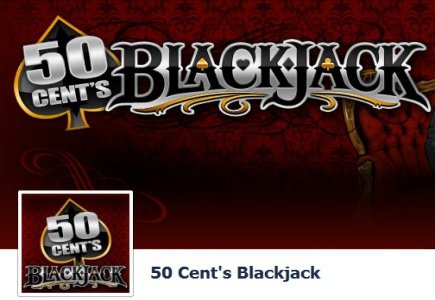 Famous rapper presents his Blackjack to the Facebook community
Another famous face has entered the domain of social gaming – a Hip-Hop and entertainment mogul 50 Cent who in cooperation with Game Show Network Digital (GSN) launched "50 Cent's Blackjack" on Facebook.
The game is available through "50 Cent's lavish casino" on the social network and it features bragging rights on the leaderboard and customisable avatars clad in the "hottest virtual fashions and swag".
In addition, with the help of virtual chips, players can buy several boosts, such as "I'm Killin' It" which tells players whether they'd bust on their next card, "Ace Rich" which allows players to immediately gain an ace in their hand, and the "Freestyle" boost with which players can split their hand, even if they don't have matching cards.
A mobile version of the game is expected soon, for Android and Apple devices.
According to Peter Blacklow, executive vice president of GSN Digital, "50 Cent is an entertainment force of nature, and we're excited to partner with him on his first venture into the world of social gaming. 50 has garnered an incredible following of millions of fans on Facebook, and we're excited to bring this audience, as well as the millions of game fans out there, a fast-paced social blackjack experience."
On the other hand, 50 Cent said: "I am excited to partner with GSN Digital on this venture to create an unparalleled social gaming experience for my fans. 50 Cent Blackjack is filled with fun twists and innovative features that is sure to provide hours of entertainment."