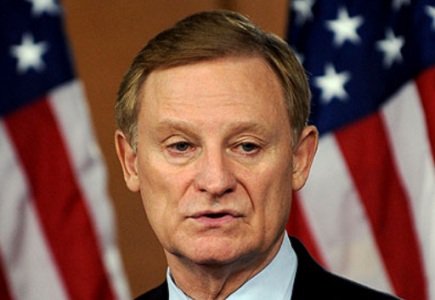 Rep. Spencer Bachus cleared of wrongdoing
Finally this week the news broke out that Spencer Bachus, US Representative from Alabama, an arch anti-online gambling politician in Congress, has been freed of charges of abusing insider political knowledge that came to him as a lawmaker and made money.
The Republican politician was the subject of an investigation by The Office of Congressional Ethics which looked into the allegations arising from a television expose against Bachus, chair of the House Financial Services Committee, who was in a position to prosper from insider knowledge, and was claimed to have done so, especially in the 2008 economic meltdown.
As the Wall Street Journal reported in 2010, Bachus was receiving briefings from Treasury Department officials and economic experts about the banking crisis, and a book by Peter Schweizer titled "Throw Them All Out" revealed the details of questionable political conduct for personal profit in Congress.
An expose on corruption in Congress aired in 2011 on the CBS television network program "Sixty Minutes" hitting the headlines by naming Bachus as well as Speaker John Boehner and House Minority Leader Nancy Pelosi. However, Bachus has been consistently denying the allegations, to be dismissed of all suggestions of wrongdoing.
In addition, Congress was recently forced to pass a law forbidding insider trading by members of Congress.