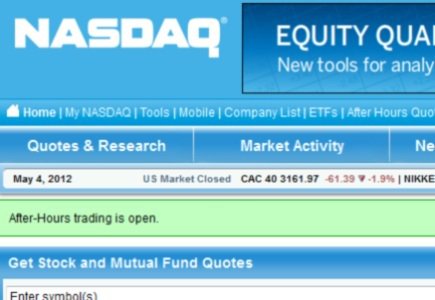 NASDAQ Staff Deficiency Letter received regarding the composition of the company's board and audit committee
After Simon Creddy Smith and James Wallace resigned from the Cryptologic board following the company's acquisition by Amaya Gaming, a notification has been issued by NASDAQ, which claimed that the Company no longer complies with the American stock exchange's audit committee requirements, giving it 45 calendar days to submit a plan to regain compliance.
Namely, it is requested in NASDAQ Listing Rule 5605(c)(2) that the audit committee needs to include at least three independent directors. In case of Cryptologic, due to the resignations of Creddy Smith and Wallace, it now only comprises one.
In addition to this, Amaya may be forced to deal with another compliance issue - since NASDAQ requires the majority of the board directors to be independent, and the company's executive movements have left it with two independent and two non-independent directors.
In a comment on its plans, Amaya Gaming said it is reviewing its options in regard to the requested compliance.