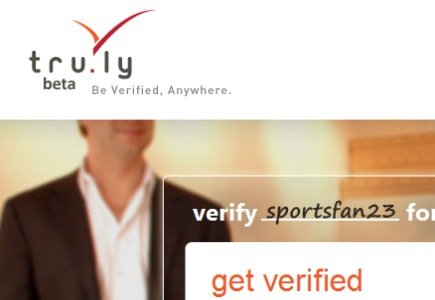 New checker to help online gambling operators to authenticate player identities
A new partnership has emerged on the online gambling market, between the online player verification company PlayerVerify and identity authenticator tru.ly, which will together launch a new product branded Player Verify Identity Checker.
The new product seeks to improve the player identity and authentication process for online gambling operators, and according to Mark Dalton, a PlayerVerify spokesman, it should facilitate the verification of players' identities, which often means a lot of hassle for both players and gaming sites.
However, with Player Verify Identity Checker things are different, he said: "With the new Player Verify Identity Checker, players and the I-gaming industry have a fast and additional layer of security," he said. "The tool, powered by tru.ly, matches U.S. players' submitted information to a national database of government and public data and verifies players if their information matches. And the proprietary tru.ly technology flags users who may be trying to conduct fraud.
"Player Verify serves as a secure conduit between gaming sites and players. I-gamblers securely upload their sensitive documents to PlayerVerify.com, which stores the information, and then they can send a request to any I-gaming site to view only the documents the I-gambler selects through a secure access code.
"Conversely, the site also gives players the ability to self-exclude in a single transaction, instead of going to multiple gaming sites to self-exclude. When given access by an I-gambler, online gaming companies can view player documents and self-exclusions in one place, without the need to handle and store players' sensitive information. Player Verify Identity Checker is included for free with Player Verify memberships for I-gaming websites."