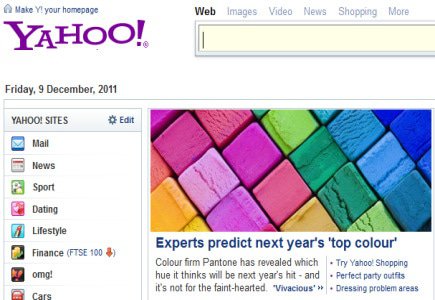 Patti Hart in row over Yahoo CEO's questionable qualifications
The latest news from search engine giant Yahoo inform the public that IGT chief executive officer Patti Hart, who is also a director on the Yahoo board, will not seek re-election due to a row over her role on a Yahoo committee that hired chief executive Scott Thompson.
Namely, after Thompson's appointment, investors started questioning his qualifications, which even led to calls for him to depart. One of the investors, Third Point LLC, even disclosed the discrepancy in Thompson's credentials last week, assert that it is falsely claimed in his biography that he holds a degree in computer science.
This, of course led to the initiation of an enquiry into the matter by a committee of three appointed by the board of directors at Yahoo; furthermore, it has been specified that the company will report on the committee's findings once these are finalized.
At first, though, the company claimed the discrepancy is an "inadvertent error" stating it "in no way alters that fact that Mr. Thompson is a highly qualified executive with a successful track record leading large consumer technology companies."
In the opinion of Colin Gillis, an analyst at BGC Partners in New York, "This was a flawed process. What's happening is that Third Point's case - that the board is not functioning effectively - has been strengthened."
This issue also triggered a statement from IGT chairman Philip Satre who revealed that IGT directors have conducted a review in Hart's academic credentials, and said: "After a thorough review, the IGT Board of Directors has found no material inconsistencies in Patti Hart's academic credentials. The Board unanimously stands behind Patti as our CEO and fully supports her leadership and the direction she has set for the Company.
"Furthermore, we believe her service as a member of Yahoo!'s Board of Directors could become a distraction from her responsibilities to IGT. We have asked Patti not to seek re-election to the Yahoo! Board and we will closely monitor future developments at Yahoo! and their impact on Patti's responsibilities to IGT."
Therefore, Hart decided to give her reasons for her departure from the board in a statement alongside that of her chairman's:
"After careful consideration, I have decided not to stand for re-election to the Yahoo! Board of Directors at the upcoming annual meeting of stockholders. It has been my privilege to serve Yahoo! stockholders and I remain confident in the Company's future.
"However, my primary responsibilities are to serve as Chief Executive Officer of IGT and to eliminate activities that may interfere with my ability to carry out my commitments to IGT and its valued stakeholders."