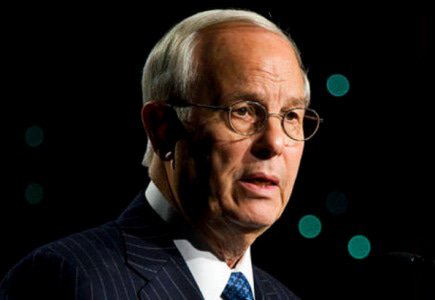 AGA chief claims online gambling could be a feeder for land casinos
Online gambling has once again been the theme of an address by Frank Fahrenkopf, the chief executive of the US land gambling trade body the American Gaming Association. This time he gave a piece of his mind about how the introduction of online gambling could affect land casinos.
In his note, Fahrenkopf spoke in favor of internet gambling, reassuring interested parties that it can bring them a lot of benefit, not hurt them.
After the presentation of the AGA's annual "State of the States: The AGA Survey of Casino Entertainment" this week, Fahrenkopf pointed to the current drive for federal legalisation of online poker, saying that the approval of Internet gambling would expand existing operations and that younger players will eventually graduate from online gambling to land gambling venues.
He also added that, based on the Association's research of the impact of the internet on land casinos, there would be little significant change in such venues' operations.