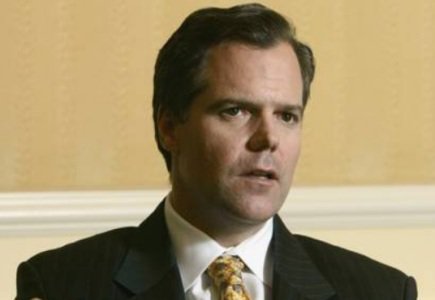 "Internet gaming is here," Murren assesses
At the 19th Southern Gaming Summit in Biloxi Mississippi, chairman and CEO of land gambling giant MGM Resorts International, James Murren, repeated that his company is interested in online gambling legalization in the States, assessing: "Internet gaming is here."
He also put a particular stress on the partnership his company has closed with European online gambling group Bwin.Party digital entertainment on a joint online gambling venture conditional on the legalization of the pastime in the country.
Murren seems very optimistic about the legalization initiatives, predicting that internet gambling will be "here this year", although he underlined: "It won't be here likely at a federal level because the federal government is doing what they are best at - nothing at all.
"It will be done at a state-by-state level and we will be actively engaged."
On the other hand, he reinstated his company's support for federal regulation, explaining: "It is better at every level than a state-by-state solution. You can more accurately regulate, enforce, tax. You can have a better crime prevention component to it."
Still, he added he is being pragmatic in saying federal control of online gaming won't happen. "And if it isn't happening don't blame Sen. Reid. Blame the House Republicans. That's where it is being held up."
Regarding the prospects of social gaming, Murren opined that the next big wave for the gambling industry is a convergence with social media.
He said: "The major gaming companies have an enormous opportunity to interact with, learn from, partner with, collaborate with the gamers." He expressed belief that the demographics of social media gamers are the same as those the industry is trying to attract to its resorts and that social gaming presents a great opportunity for companies that are willing to compete, have the assets and the horsepower to do so.
What's more, he mentioned that MGM has a cash-less social media gaming project in the pipeline this quarter, but added that a name for the site has not been decided.
"We are going to do something better than what is out there," he promised.