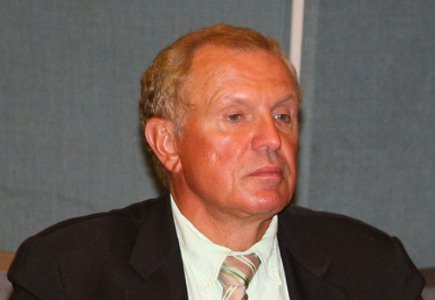 Senate committee colleagues jointly with house lawmakers voted for the bill
Sen. Ray Lesniak succeeded in his second attempt at getting an online gambling legalisation bill through the state Legislature. It was House Regulatory Oversight and Gaming Committee that voted 3-1, with one abstention, to send the bill to a vote of the full Assembly.
Actually, the new bill legalises and regulates internet gambling regime in existing Atlantic City land casinos, licensed to take bets from people in other states or countries. It has been carefully made to address Gov. Chris Christie's concerns over Lesniak's previously vetoed measure.
The state Assembly panel approved the bill with an amendment to let New Jersey take out-of-state bets, if the New Jersey Division of Gaming Enforcement concludes it wouldn't violate federal law. Both measures will have to go for full votes in their respective chambers, probably not before the end of June.
John Burzichelli, an Assemblyman, in his address during intrastate or inter-state debate said: "Nothing can happen outside our state borders unless the federal government acts, and that's not likely anytime soon." Lesniak and Burzichelli have reminded the committee that Constitutional experts have already given professional opinions that online gaming would be legal as long as the servers where the bets were executed are located in Atlantic City.
Generally supporting the new law are the Atlantic City casino operators, while the state's horse racing industry opposes it, as it wants to be included in it.
Speaking at the Assembly committee Robert Griffin, CEO of Trump Entertainment Resorts and president of the Casino Association of New Jersey, urged the legislature to pass the bill: "The state of New Jersey must be in the forefront of legalizing this emerging marketplace. Currently, millions of Americans engage in online gaming with illegal offshore operators with no oversight, no regulation, and no consumer protection," he said.
"The state should regulate this activity, enforce strict standards to ensure the games are fair, and collect revenue rather than allow profits and jobs to illegally go overseas," he concluded.
Assemblyman Ruben Ramos Jr. insisted on the state's need to keep up with evolving technology: "The Internet has long been a reality, and Internet gaming in New Jersey should now be reality too. We have to move aggressively and thoughtfully to position our gaming industry to succeed, and this is another step toward that goal."
On the other hand, State Sen. Ralph Caputo, a Democrat and former Atlantic City casino executive, thinks it was "hypocritical" of the Legislature to favour only Atlantic City casinos when it comes to the expansion of online gambling, at the expense of others in the state, and called for a referendum of a state residents.
Once again Lesniak hurried the state to approve online gaming before the rival jurisdictions such as Iowa, California, and Washington, D.C. do so, pointing out that the industry develops from the ground up so the "first state to market" would gain hundreds of high-tech, high-paying jobs.
There are differences in the Senate and Assembly versions of the bill concerning the tax rate with the former proposing 20 percent of gross gaming revenues and an additional 5 percent levy to the casino reinvestment development project. That is way above the total 9.25 percent paid by brick-and-mortar operators.
Lesniak bill was not the only gambling bill to pass the committee stage - several others did so as well: one on simulcast betting on horse races, another to allow horse race betting via mobile devices, and a third designed to simplify the offering on bingo for non-profit purposes.