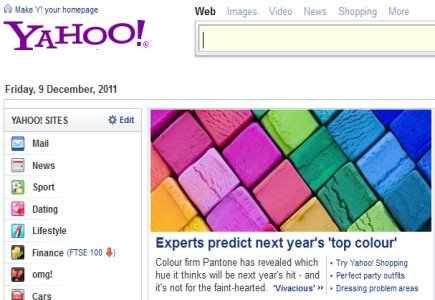 Experienced executive reportedly departs due to biography row
After a lot of fuss around the qualifications of Yahoo's latest chief executive, Scott Thompson, this executive who prior to this held the position of a President in Paypal, left the company after only five months in office. So far, the reasons behind his departure have not been explained by Yahoo.
The whole commotion was started by Daniel Loeb, the head of hedge fund and 5.8 percent stakeholder Third Point who some two weeks ago questioned the qualifications of Thompson, and the Yahoo directors who appointed him, including IGT head Patti Hart.
It has only been stated by Yahoo that it has immediately appointed board member Fred Amoroso as chairman, and the company's worldwide media head, Ross Levinsohn as interim chief executive officer until they find a replacement for Thompson.
Prior to Yahoo, Levinsohn was president of News Corp's Fox digital division. He holds a Bachelor of Arts in Communications from The American University.
Furthermore, the company's statement says: "The company also announced that its Board has reached an agreement with Third Point LLC to settle its pending proxy contest related to the company's 2012 annual meeting of shareholders."
It is widely believed that in removing Yahoo's third CEO in three years, Loeb strove to gain three seats on the board at Yahoo, which he managed to accomplish in part, as Yahoo will appoint him to the board, and in a quid pro quo he will withdraw Third Point's bid for three seats.