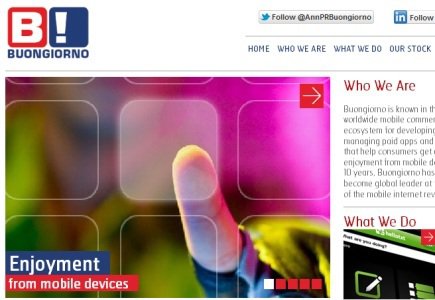 Winga parent triggers interest in the Japanese
According to the latest reports, Japanese mobile services firm NTT Docomo Inc. is interested in taking over Buongiorno S.p.A. via its German subsidiary Docomo Deutschland GmbH.
It appears that a 20-percent shareholder in Buongiorno, Mauro Del Rio, has entered into a binding agreement with Docomo to tender all of his shares for the offer.
It has been stated by Docomo that the acquisition of the parent company of Italian and French internet gaming brand Winga will see its innovative mobile business and services know-how in Japan and other countries combined with Buongiorno's advanced mobile technologies and extensive global customer base. In addition, it expressed expectation that the foundation of its mobile platform businesses overseas will be strengthened.
Reports state that the tender offer will officially start after CONSOB, the Italian securities regulatory authority gives its approval. Also, the maximum payment expected is Euro 224 million or Euro 2 per share dependent on exchange rate conditions. Finally, if the takeover becomes successful, Buongiorno would operate as a Docomo subsidiary.