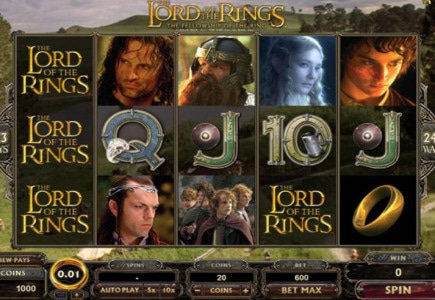 After pompous announcements and over a year of operation, Microgaming is about to withdraw the popular online slot
There has been a number of rumors among both players and affiliates that Microgaming is to withdraw its popular Lord of The Rings, Fellowship of the Ring online slot.
It appears that the software developer informed its licensees that LOTR is to be removed from the games inventory by May 31, without giving any specific reasons for the withdrawal or making an official announcement about it.
The news comes as a surprise since LOTR launch was accompanied by big, pompous announcements back in 2010, and it quickly attracted a wide range of players throughout the world.