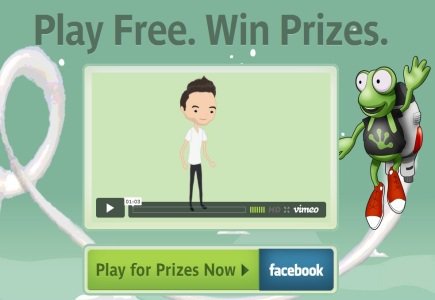 RocketFrog features entertaining graphics
A new Facebook social gaming product dubbed RocketFrog, invented by serial American entrepreneur Brett Calapp, seems to be doing very well, as more and more players get attracted to its multiplayer tournaments for poker, blackjack and slots in which players can set-up multi-player competitions with friends and family for prizes.
Apart from the entertaining cartoon graphics, the product involves daily tournaments, which bring the winners prizes from a diversity of advertising sponsors that include music, food and movie tickets.
Furthermore, RocketFrog enables players to compete for real world prizes through free-to-play poker (Texas Hold'em), blackjack and slot tournaments alongside real-time stand-alone games such as no-limit poker, blackjack, slots, roulette, and deuces and joker, deuces wild and jacks or better video poker.