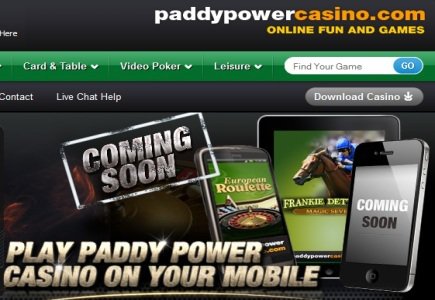 Irish group's CEO promises: "We'll not be left behind."
It appears Paddy Power plc's expansion plans seriously target the US as the next online gambling top destination. Namely, reports have arrived this week that the company has set up an office in that country and is actively talking to potential American partners.
This was confirmed by chief executive Patrick Kennedy who stated that the company will not be left behind rivals like 888 and Bwin.Party digital entertainment if legalization in the United States becomes a reality.
Regarding the talks with they're pursuing, he said: "What we're showing potential partners is deep e-commerce expertise that other global companies don't have. We know how to run, better than anyone, I would argue, an e-commerce enterprise.