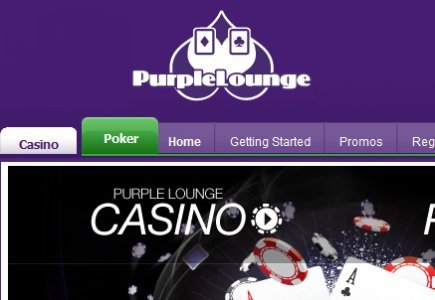 New management fails to communicate with players after one week
After a week since the news that Purple Lounge Casino separated from parent Media Corp plc, players still await communication from the new management. Players need reassurance that their reportedly segregated funds are intact and a withdrawal will be possible at some point.
The new management after the acquisition of Intabet consists of Phil Jackson, 42, in the chairman's office and Adam Fraser-Harris, 42, as the chief executive officer.
The two gentlemen took part in the due diligence processes which moved toward the acquisition of Intabet and have had sufficient enough time to become familiar with the inner workings of Purple Lounge and Media Corp.
A brief comment was released regarding the next step for Purple Lounge: "...with the restructuring of Purple Lounge now underway, the directors believe the acquisition of Intabet will allow the company to re-establish a newly branded online casino and poker room to run alongside the new betting platform that Intabet provides."
One fact remains clear, Media Corp management must reach out to their clients and give them some indication of the future.