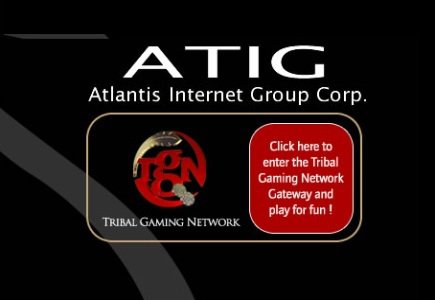 White Earth Nation and Big Lagoon Rancheria are the latest tribes to sign on to Tribal Gaming Network
Atlantis Internet Group Corp. has two additional US tribes signed on to the Tribal Gaming Network (TGN), a private gaming network used to connect Indian Casinos throughout the country.
White Earth Nation, the largest tribe in Minnesota and Big Lagoon Rancheria of Northern California are the most recent tribes to join the network. White Earth Nation will be featuring ATIG's Play-For-Fun online games at their Shooting Star Casino as well as a number of other establishments on their reservation.
The TGN makes it possible for tribal gaming operators to access and share in nationwide jackpots by linking the tribal casinos together. This results in smaller casinos offering the same mega jackpots found at larger casinos.
"We are proud to add White Earth and Big Lagoon to our Tribal Gaming Network. Our continued growth comes as tribes nationwide realize the advantage of being first to capture the online gaming market in the U.S., which creates new gaming revenues and exciting online entertainment," said Donald L. Bailey, president and CEO of ATIG.
The Tribal Gaming Network is set to launch the Play-For-Fun site this month with Louisiana's Coushatta Casino.