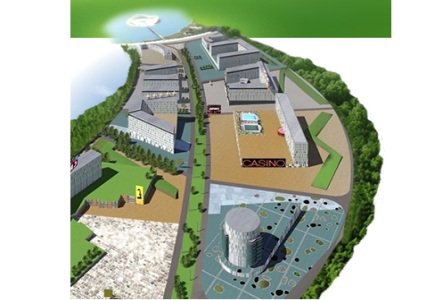 Ambitious plans are in the works for a remote location designated by the Russian government as a legalized gambling area. The main goal is to attract Asian punters from China to the resort complex in the naval city of Vladivostok, a short flight from South Korea and Japan.
According to reports, the government is hoping that investors of Macau and Singapore gambling venues will see the potential that Vladivostok represents based on its location and closeness to China.
Today, Russia's state-owned Nash Dom Primorye will announce at Global Gaming Expo in Macau that it is seeking private investors and companies to begin construction of casino resorts in a location close to Vladivostok, known as the Integrated Entertainment Zone. Five large resorts could comfortably occupy this space.
Marina Lomakina, general director of Nash Dom, has told the press that construction should be complete within five years.
"We want companies who are well known and will help create amenities that are more than just casino gaming," she said.
The plans include luxury hotels, a yacht club, shopping malls and outdoor sports. The zone is currently 2.6 square kilometers but there is room to expand to six square kilometers.