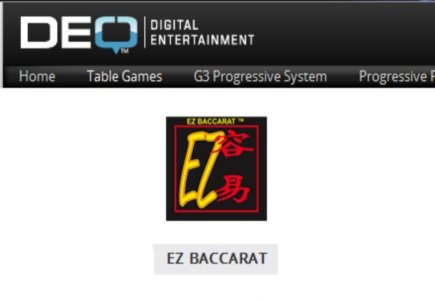 The partnership between Talisman Group and table game technology provider DEQ Systems Corp. has led to the launch of DEQ's EZ Baccarat entry into the social gaming environment as a free-play app.
In this game, the speed of baccarat is increased by eliminating commission and allowing side bets during play called Dragon 7 and Panda 8's.
"This is the first critical step for DEQ's table game line of products to be operating in the Internet and Mobile segments of the gaming market", said Earle Hall, chief of DEQ.
Going forward, plans for the product move toward adapting the free social gaming app to different mobile platforms which will be the basis for revenue-generating play.
"It goes without saying that we are very excited as to the potential of this game online and we are looking forward to deploying the next stages of our online strategy for EZ Baccarat and our other products," added Hall.