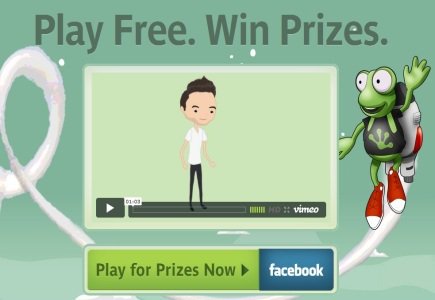 The founder of MySpace, Tom Anderson, is trying his hand with a new social gaming venture called RocketFrog. This new Facebook app hit the market on Monday.
RocketFrog runs poker, blackjack, slots and roulette. It has quickly gained a following of 9,000 "monthly users" competing for "real world prizes." Income for the Los Angeles-based RocketFrog will be generated by a wide range of industries.
Anderson left MySpace back in 2009 and serves as an adviser. Brett Calapp, Matt Osborn and Uri Kozai are on the executive team. Brody Jenner of reality TV also has a hand in the app.
Real cash gambling opportunities are not available on Facebook and may never be offered. Players may purchase goods and services via the site which provides income. For example, Zynga turns over 30 percent of their sales to Facebook.