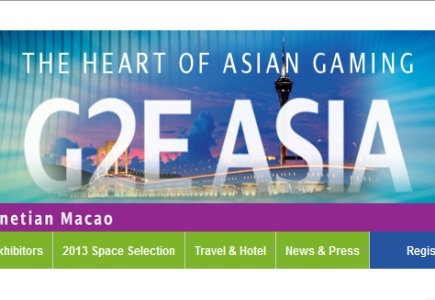 This show features the first Global Gaming Woman Seminar
This week, the annual G2E Asia, put together by the American Gaming Association, began at the Venetian Macau on the gambling island off the Chinese mainland features knowledge and products and attracted 12.5 percent more delegates than prior events.
The event is filled with 130 exhibitors from 20 countries are displaying their wares as professionals within the industry share their expertise and thoughts with delegates.
The event has three seminars in store such as a security and surveillance workshop by Vlado Damjanovski on the CCTV trend and how casino operators utilize recent technology and a demonstration by Sal Piacente regarding training casino staff of cheating tricks. This is the first year for the Global Gaming Woman seminar designed to appeal to women in the industry gathered together in the form of a roundtable discussion on the global gaming business.
Also worked into the schedule is an interactive educational workshop created to assist casino workers in Asia improve their leadership skills in order to succeed in the industry. This year the program will be offering new and fresh aspects with the major focuses on operations, management and the future of the Macau market.