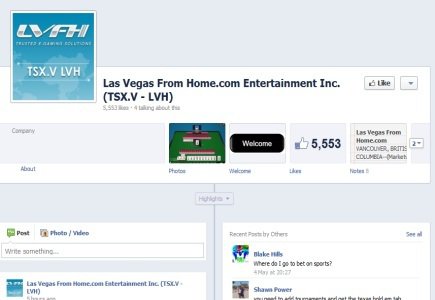 Las Vegas From Home.com Entertainment Inc. is on a high due to the success of their newly launched social gaming platform Real Vegas Casino which has seen more than 100,000 Facebook users in its first two months of operation.
There hasn't been much spent on marketing but the company attributes its success to the availability of the casino in four new languages including Spanish, Traditional Chinese, Simplified Chinese and Russian.
Jake Kalpakian, president and chief executive officer comments: "We are pleased with the rapid growth in the number of players and the level of engagement throughout the first two months of operations. We have seen overwhelmingly positive feedback from players on our HD graphics, multilingual user interface, and a diverse portfolio of high quality multiplayer casino games.
"Casino games are one of the fastest growing game genres on Facebook and with our unique product offerings, we see this achievement as just the beginning as we continue to build the most comprehensive and accessible social online gaming platform."